Whether you're looking for your very first job, switching careers, or re-entering the job market after an extended absence, finding a job whittles down to two main tasks: understanding yourself and understanding the job market. Presuming you've already chosen a career and are currently searching for jobs, here are several ways to actually get a job.
Network. The best companies to work for tend to rely heavily (up to 40%) on employee referrals.[1] Make a list of all of your friends, relatives, and acquaintances. Call each one and ask them if they know of any openings that they could recommend you for. Don't be too humble or apologetic; tell them what you've been looking for, but let them know that you're flexible and that if they have any suggestions, you're open to them.

Volunteer. If you aren't already, start volunteering for an organization that focuses on something that you're passionate about. You may end up doing boring or easy work in the beginning, but as you stick around and demonstrate your commitment, you'll be given more responsibilities. Not only will you be helping others, but you'll also be gaining references. You should emphasize your volunteer experience on your resume, as companies that treat their employees well tend to favor candidates who help the community somehow.

Prepare for a behavioral interview. You might be asked to describe problems you've encountered in the past and how you handled them, or you'll be given a hypothetical situation and asked what you would do. They'll basically want to know how you'll perform when faced with obstacles in the position you're interviewing for. Be able to give honest, detailed examples from your past, even if the question is hypothetical.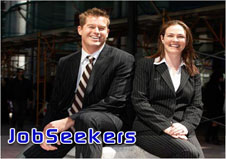 Research the company. Don't just "do an Internet search, memorize their mission, and be done with it." If it's a retail company, visit a few of their stores, observe the customers, and even strike up a few conversations. Talk to existing employees--ask them what it's like working there, how long the position has been open, and what you can do to increase your chances of getting it. Become familiar with the history of the company. Who started it? Where? Who runs it now? Be creative, and do whatever you think the other candidates don't have the guts to do.

Make a list of work-related skills you'd like to learn. Your employer will be interested in hearing about how you intend to become a better employee. Think about which skills will make you more competent in the position you're applying for. Public speaking, project management, team leading, and computer programs are usually beneficial. Find some books and upcoming conferences that would significantly improve your abilities. In an interview, tell the employer what you're reading and learning, and that you'd like to continue doing so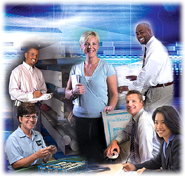 Change your attitude. There's a difference between making phone calls and going to interviews thinking "I'm looking for a job" versus "I'm here to do the work you need to have done".[2] When you're looking to get a job, you're expecting someone to give something to you, so you focus on impressing them. Yes, it's important to make a good impression, but it's even more important to demonstrate your desire and ability to help. Everything that you write and say should be preceded silently by the statement "This is how I can help your business succeed."

Fit the job to the skills rather than the other way around. Many people search for jobs, then try to see how they can "tweak" the way they present their own skills and experiences to fit the job description. Instead, try something different. Make a list of all of your skills, determine which kinds of businesses and industries need them most (ask around for advice if you need to) and find businesses that'll benefit from having you and your skills around.