Our selection process is based on a structured and systematic approach, which is proactive, detailed and target oriented. This process begins with understanding the client's needs and goes all the way to post recruitment follow-up with both client and candidate. The key principle of our search methodology focus on.

Understanding the client organization with regard to existing business activities, organization structure, culture and future growth plans.
Working as a cohesive with our client, we identify the required experience and other characteristics which are necessary for the successful candidate. We concentrate on the job description, its key result areas, opportunities, career implications, location, salary and benefit.

Mapping position specific competencies including job title, deliverables, principal accountabilities, KRA's and other relevant details.

Developing a Sourcing Strategy that draws up a target list of appropriate industries and/or companies from which to recruit and utilizing our network, along with our database to develop a list of most promising candidates within these companies. This is presented to the client as a comprehensive list of people we intend to approach.

Establishing Contact once we have determined a mutual interest in pursuing specific candidates. Candidates are contacted and apprised of the opportunity for eliciting their interest in the position.

Evaluating candidates with the aim of determining a profile match with the job, their career aspirations and suitability in the context and culture of client organization.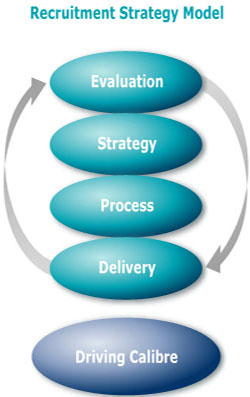 Detailed Reference Checks
on candidate's who have been selected for hire, before the offer is formally extended. If required, we could also help conduct a background check on these candidates, through appropriate agencies.
Negotiations and closure
for the final candidate's compensation requirements and if required, assist in completing the hiring arrangements.
Both the client and the candidate draw on our in depth knowledge of market compensation and benefits in order to discuss and plan competitive and equitable package.
Post joining follow - ups with
the client and candidate ensuring smooth transition.